BIBLE BOOKS. SUMMARIZED.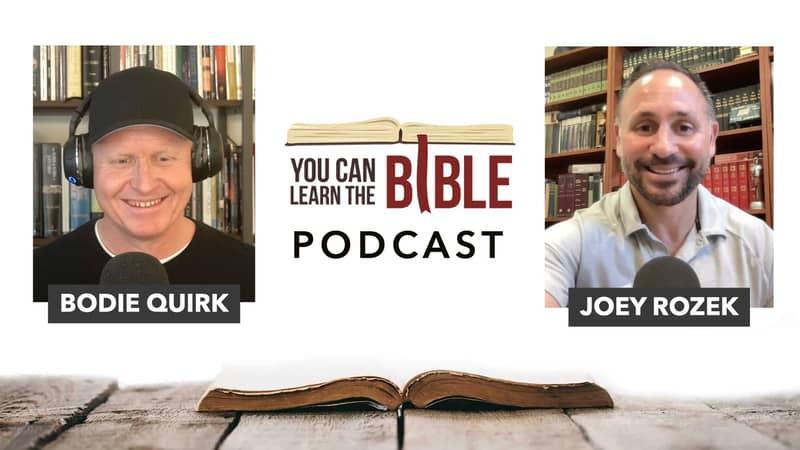 The You Can Learn the Bible Podcast (audio and video) hosted by Pastors Joey Rozek and Bodie Quirk, helps you learn the Bible by summarizing each book in a single episode
Using our 7-Part Bible Study framework. which includes the basic details of the book, essential ideas, major themes, and overall structure, this podcast helps equip and inspire you to get the most out of the Bible, every time you read it.
​
Podcast is currently on summer break for July.
New episodes, (beginning with 2 Samuel) will resume in August.
Great time to review past episodes or catch up! See you soon,
- Bodie and Joey
​
Free Tools & Resources
Our newsletter, The Bible Success Toolkit is where we share our very favorite Bible Study tips, tools, charts, guides, and resources for free.
Enter your email below and we will send you our #1 most popular free resource, The Complete Bible Timeline right now.​
​​
​Around 2-4 emails per month. Never spam.
We respect your privacy. Unsubscribe at any time.